Many readers of the Blog, may not quite know who Dora, The Explorer is... All you have to do is ask Gwenny!
Dora is a very popular TV Show that all kids like to watch it seems. Dora has been on TV now for a few years. Gwenny just loves Dora. When we were in Florida this year, Judy was able to score some Tickets for a live performance of Dora in Toronto today at the Randolph Theatre. That is "Backpack" and "Map" on Dora's back in the pic above...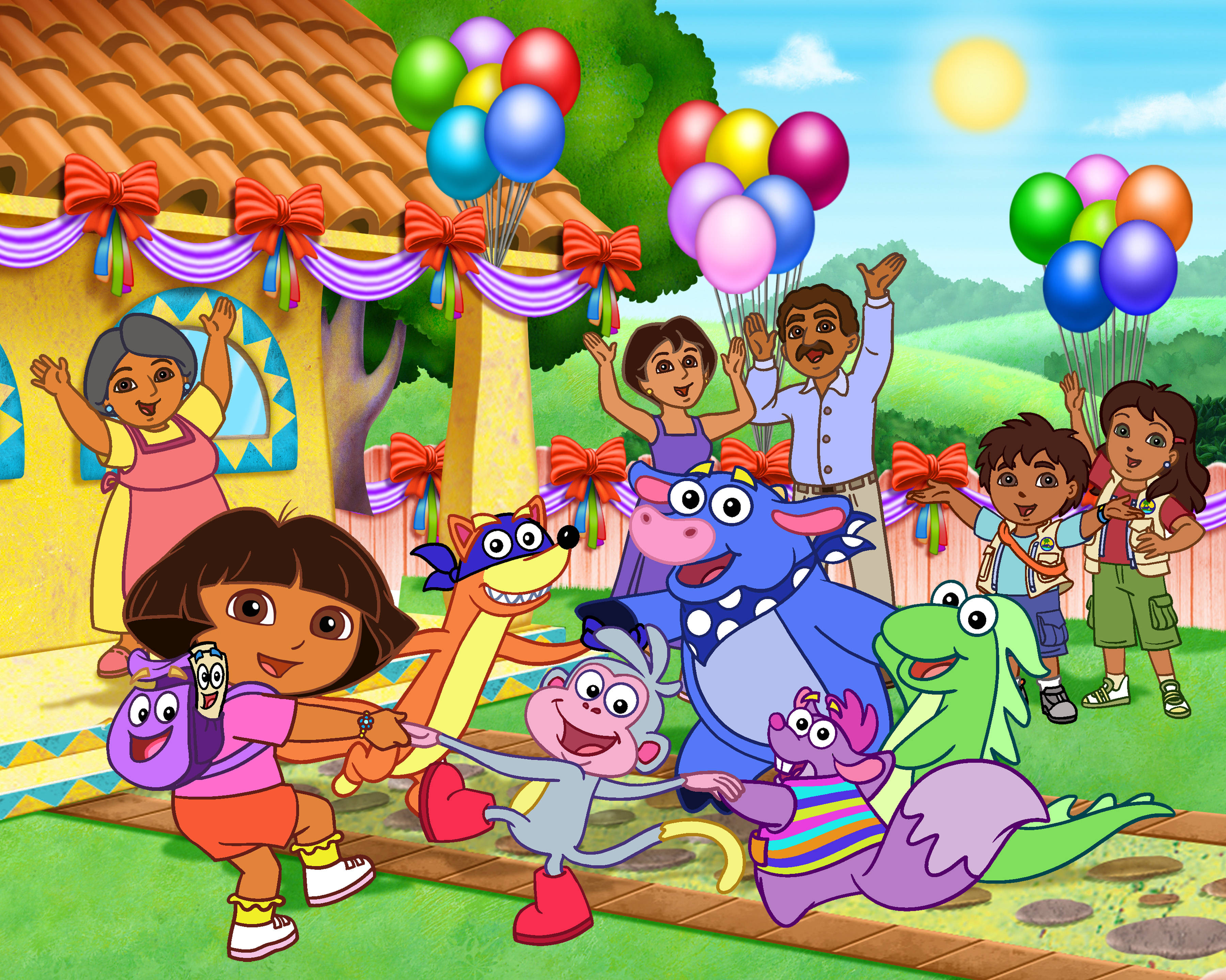 Dora does lots of exploring, and has lots of friends, and sings a bunch of songs as she goes along her way. Gwenny knows the songs, and was singing and dancing today during the show Judy reports.
The Theatre is in Toronto, at Bloor and Bathurst Streets... if you think it looks kind of like an older Church, you and I are thinking alike! They have renovated the old building, and converted it into a theatre. Lots of kids showed up for multiple Dora Shows today!
At first, Gwenny was a little taken aback being down in the Big Smoke for the Day... Good thing Mom came along, as that takes a lot of the pain away from all these new things going on!
We had to walk a couple blocks from where I managed to park to get to the Theatre, and Kristina had to offer a couple coaching sessions as we went along.
Once we got to the Theatre, Gwenny was all set to go! She had her Dora sweater and coat on, and had her Dora Doll in her hands!
As I was the designated Driver for the day, Judy and Kristina took Gwenny into the Show. She is waving her Dora flag in the shot above... getting ready for the Show to start. The Show was about an hour long, and the reports are that Gwenny loved it! Dancing and singing her way through the show. Kristina bought her a new Dora Backpack to wear home from the show... Big hit!
I did some walking around the area to keep myself busy while they were in the show... Look what I found!
Good old Honest Eds! This building is a landmark in Toronto. Ed Mirvish - simply bigger than life!
Ed Mirvish passed away, back in July of 2007, at the young age of 92! He was known for this discount store, and restaurants that he owned. This is the kind of guy he was... every Christmas, the Store gave away 10,000 lbs. of free Turkey... people lined up for hours to get one.
I found this picture above at night, when the store is all lit up! If you are looking for any old records, this is the spot, they have thousads still for sale, along with CD's...
I am not sure how much longer the store will remain open, but there were still lots of shoppers there today.
Till tomorrow...