In case you did not know... Dairy Queen turned 75 years old today!
I was up in Winter Haven this afternoon with Tom, Roger, and Dave, and we stopped at a bicycle shop for a new tube for Roger... well turns out there is a DQ right beside the bike shop!
Well, it turns out they were giving FREE ice cream out today to anyone who showed up! Well, we showed up!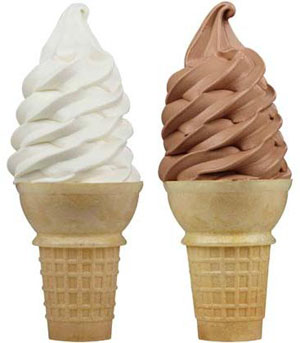 Yes, they offered vanilla or chocolate... I opted for the vanilla. Still time to go folks...
93 degrees here, so this is all we did today!
Till tomorrow...